*** We also talked with Heidi on our podcast. Listen in
here
.
In 2009 I landed in Denver and within weeks found myself at the Women's Foundation of Colorado Annual Luncheon. The keynote speaker was Heidi Ganahl. Heidi is one of the most respected and extraordinary female entrepreneurs in the country. She is the founder of Camp Bow Wow, a $100 million pet franchise, and now holds an elected position on the University Of Colorado's Board of Regents. I was brought to tears as she shared her personal and professional hardships, including the loss of her husband at age 27. Heidi is the most resilient woman I know and a true inspiration to all.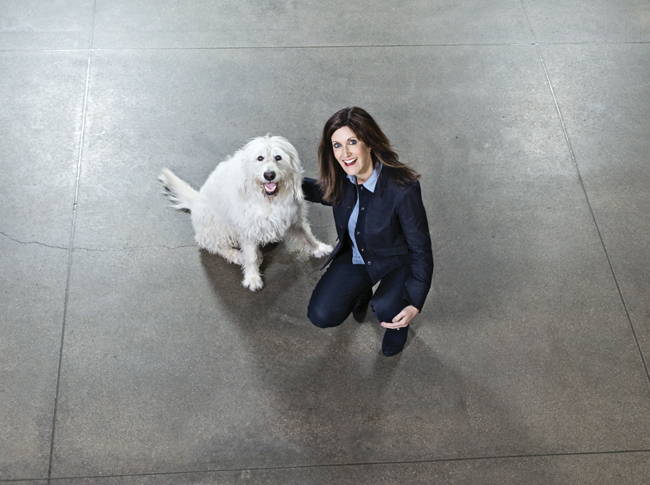 CD: You've spoken publicly about some of the hardships you've experienced in life, specifically the loss of your husband at a very young age. What would you say has gotten you through things like this?
HG: I have always been very close to my family, as well as a few close friends of mine. They were a huge support to me as I went through the ups and downs, but I must say my dogs were a big part of it too. Until I had Tori, my oldest child, they were responsible for getting me up and going each day after my husband died. As I faced each challenge, I started to realize how much better I felt when I was caring for others, whether it was building my franchise company that was about caring for dogs and helping franchisees, or my non-profits that were all about caring for our children and families. I talk about this in my TEDx talk, the Art of the Comeback, that by giving back, I came back. It's a lesson I've learned over and over in life. Caring for others is an amazing way to turn your focus on the why in your life, rather than the how. Turning your focus outward to others in a positive caring way, takes your focus off the pain and hurt of whatever you are going through.  
CD: You founded and grew Camp Bow Wow to 200 franchised locations. What was the most challenging part of this journey? Most rewarding?  
HG: I started with one location near downtown Denver and grew it to a couple hundred franchises (our Camps and our in-home franchise Home Buddies). There were a lot of challenges along the way including funding the fast-paced growth without investors, working with much of my family and some close friends to build the business and surviving the 2008 market crash when franchise financing dried up. I had to stay very focused on my bigger vision during the tough times, to change the way we care for pets in our country. I trusted my intuition on the brand and how to keep our customers happy (the furry ones and the human ones). I spent a lot of time out in the field listening to customers and staff and watching what worked and what didn't. I also focused a lot of energy on innovation and technology, making sure we were always a step ahead of the competition in that regard. The most rewarding things about building Camp Bow Wow were watching how much the dogs enjoyed playing at Camp, and hearing from their pet parents how much they loved what we had created for their dogs. It was also a blast to help so many franchisees open their own business doing something they loved, and make a great living at it. Finally, growing the Bow Wow Buddies Foundation, our non-profit for Camp Bow Wow filled my heart. We ended up finding over 10,000 rescue dogs homes in the 10 years or so we built it, and raised hundreds of thousands of dollars to fight canine cancer.
CD: In 2014 you decided to sell Camp Bow Wow. What were the factors that led you to that decision?  
HG: I married Jason in 2009, and my focus shifted to building our family – Hollie who is 7, twins Jack and Jenna who are almost 5, and Tori of course who is now 21. After the twins were born in 2012 I knew it would be very challenging to run a $100m brand and chase after 3 little ones. Also, I knew if I wanted to take CBW to the next level, we needed capital to grow fast and efficiently. We started looking for strategic partners and ended up meeting Bob Antin and his team at VCA, the veterinary company. We hit it off and I ended up deciding that a sale would work better than a strategic partnership to move things forward. I'm still involved in a high-level way, but the day to day operations are handled by a new team.  
CD: Any advice you can share with entrepreneurs considering selling their business?
HG: Start working with some talented investment bankers or advisors several years before you think you'll be ready to sell. Most of the work to get the best value from a sale is in the preparation. Also, invest in the best legal and accounting counsel you can get from day one as the way you set up the organization, and the decisions you make on how to fund its growth mean a tremendous amount when you go to sell years later. Finally, trust your intuition about when it's time to move on, and who to sell your company to. You truly do know what's best, if you get quiet and listen to what your heart tells you.
CD: Just this year you began a new chapter and successfully ran for an elected position in Colorado. Can you talk about why you decided to do run?  
HG: I care deeply about making sure all our children have the same opportunity I did to live their own American dream. I feel very blessed to have could grow up in a place where I could be "whatever I wanted to be" when I grew up. We didn't have much money as a family, but there was a lot of love and encouragement to go to college, to get the best education you could. I truly believe education is the key to keeping the American dream alive, so as I started to focus on how I could make the biggest difference for our future generations, and for Colorado, I thought the Regent role was the right fit. I also believe you should be the change you want to see in the world, and if we each don't raise our hands to get involved who will? As a CU Regent, we do all we can to make sure the citizens of Colorado have a wonderful place to get a great education in our state, and that CU stays a vibrant important part of the Colorado economy.
CD: Lessons learned from running?
HG: So many…it was quite an experience. I ran for the statewide seat against a very experienced politician so it was an extremely tough race. I traveled the state meeting amazing people and making new friends from Cortez to Sterling, and hearing how CU impacts lives across Colorado. I learned about how the political process works from fundraising to the caucus process to speaking to thousands at the drop of a hat. I learned how desperate people are to feel heard by our politicians and government officials, and how little faith they have in the people or the process doing the job now. I learned an incredible amount about education in Colorado and the important role CU plays in our communities whether it's CU Anschutz working on a cure for cancer, CU Denver architecture students volunteering with city planners around Colorado, or UCCS building a new cybersecurity program. There are so many impressive ways that CU affects our lives daily.
CD: What is the best piece of advice you ever received? What advice would you give to aspiring entrepreneurs?
HG: The best advice is doing unto others as you would have them do unto you. The golden rule. It truly seeps into every decision you make as an entrepreneur, as a mom, as an activist. I would tell aspiring entrepreneurs to follow your heart, your passion, don't settle for anything less than doing something you absolutely love! Success won't be easy, but it will be easier if you love what you do.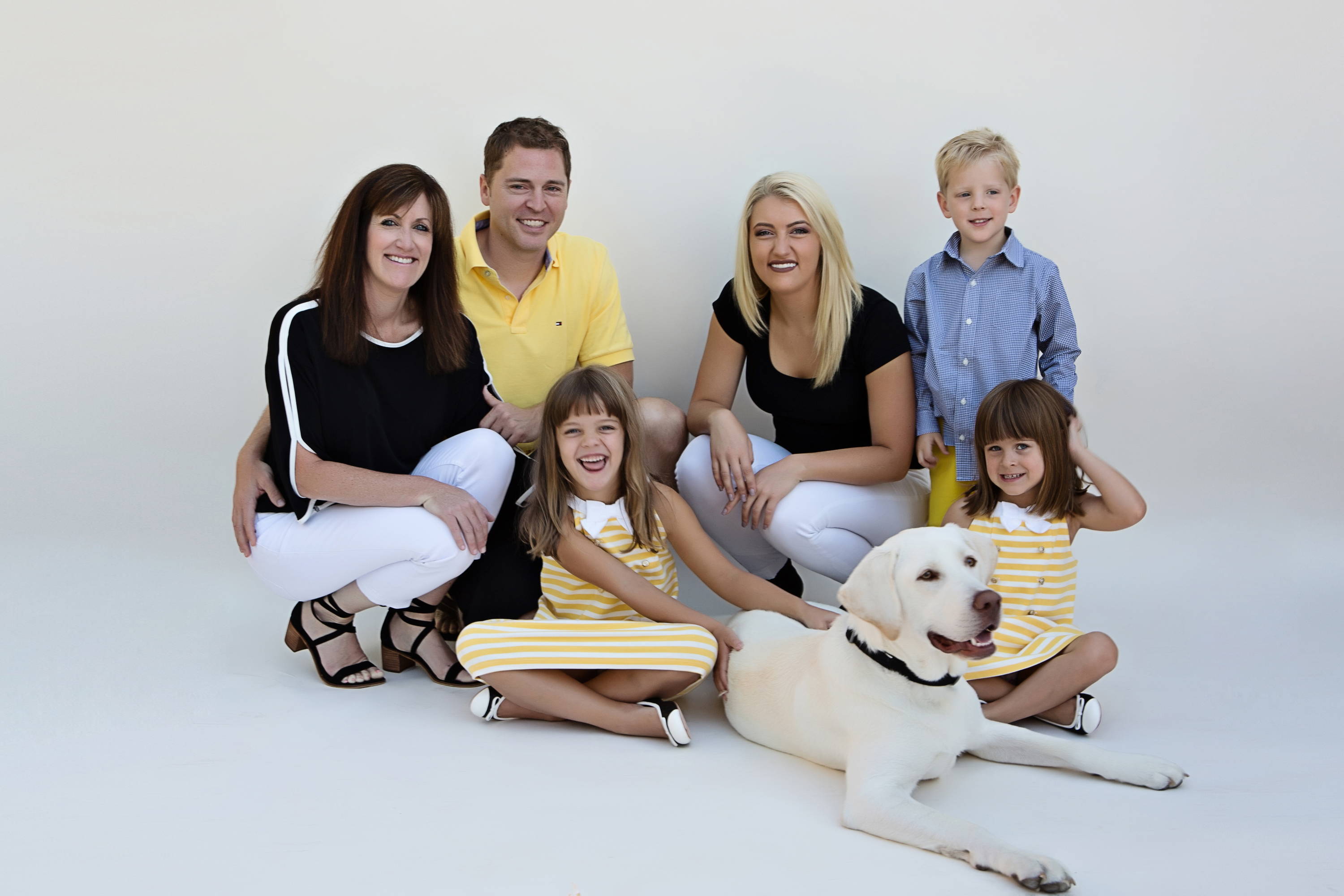 CD: You have 4 kiddos! Do you ever experience mom guilt and if so how do you handle it?
HG: Oh, my goodness yes, all the time. I have tried to be forgiving of myself and acknowledge that work/life balance is a myth, and that you can't be the very best CEO/mom/wife/friend all at once. I try to stay in the moment so if I'm with my kids, I do all I can to focus on being with them 100%. Same with the Regent position, the company, with the non-profit, with my husband. And same with myself – if I don't take care of myself I can't take care of anyone else, but that's the hardest one to stick to. Working out, spending time with friends, going on vacation, SLEEP. It's all so hard to fit in, so I do my best and don't beat up on myself too hard when I can't make it all magically happen. And there's caffeine. And wine. And Netflix to fall back on : )
CD: What's your favorite book?  
HG: The one that changed my path and got me interested in politics was Atlas Shrugged by Ayn Rand. I also love the Four Agreements, and Team of Rivals about President Lincoln's life.
CD: Who would you most like to have dinner with?
HG: Ahhh so many choices. I think a fun one would be dinner with the royals, Queen Elizabeth, Princess Kate, Princes Harry & William. I'd love to have dinner with Sarah Blakely the founder of Spanx, or Sheryl Sandberg of Facebook, or Megyn Kelly whose book I just read and enjoyed.