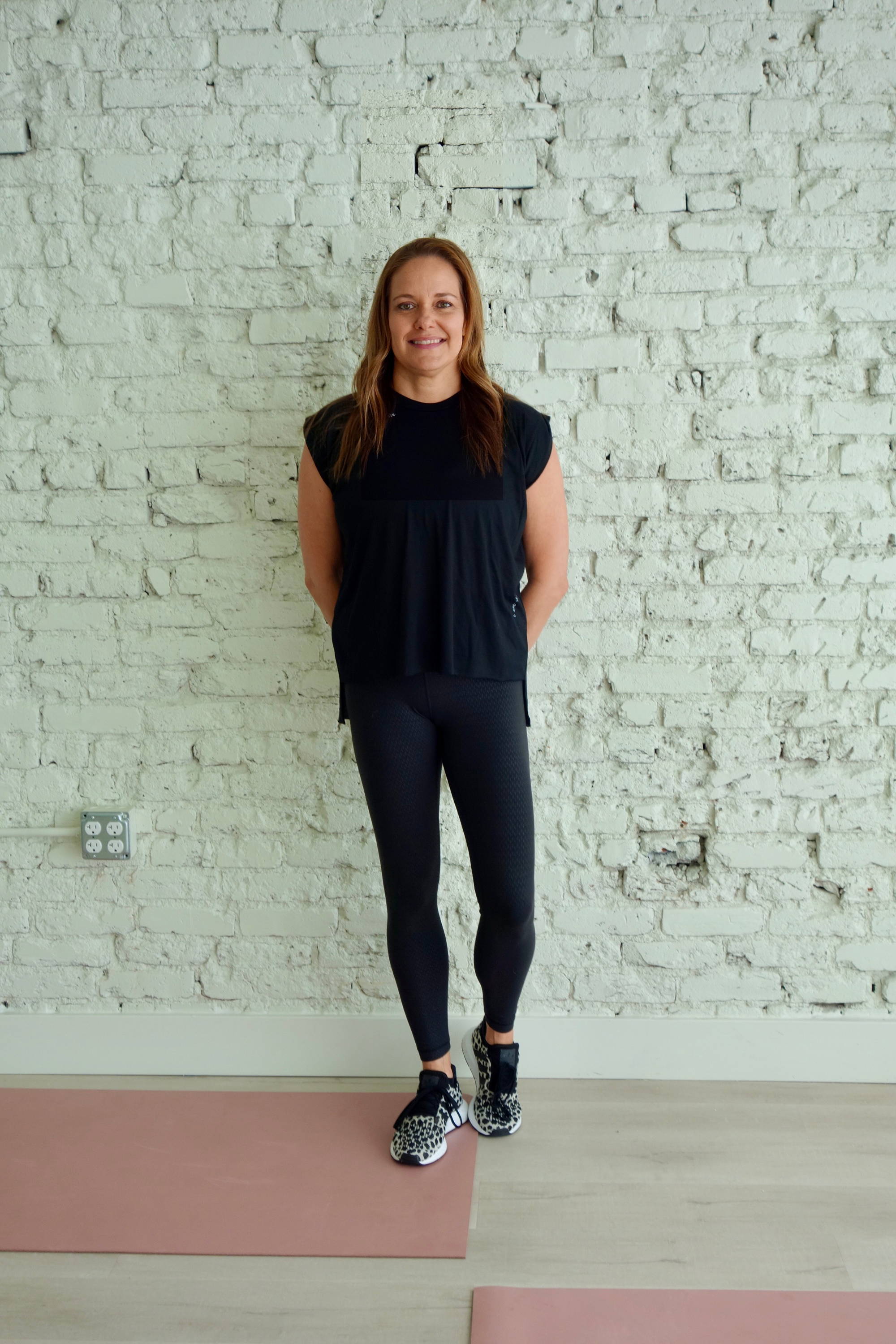 Tell us a little bit about yourself.
My husband, Jerry, and I, have two daughters, Kaitlyn and Alexis. We also have a pup named Otis. They are all huge support systems for me. I am an elementary school principal in the Denver area and have been in education for over 20 years. I love working with children and adults and making a difference in their lives. I believe in teamwork and a shared vision in order to achieve maximum success.
Why do you exercise?
Exercise is such an important part of my life and it always has been. It provides me the balance that I need to be my best. I believe that exercise is an important part of health, both physically and mentally. I have always found exercise to be a place where I can focus in on well being and release stressors. Exercise is a passion!

A piece of wisdom you would like to share with other women.
Positivity is essential. It is all about mindset. We all have our challenges as we navigate life, but when you keep a positive outlook on things, even when it gets hard, you will come through with understanding and new growth.

Something you love or a favorite. Something you love to do. Favorite place to travel. Etc.
At least once per year, my husband and I travel to California to see the beautiful ocean and to walk along the beach to hear the waves crash. It is so peaceful and soothing. Our favorite destination is Santa Monica.